Apple iPhone Cash Pawn Loans in Mesa!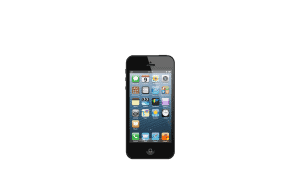 Apple iPhones are some of the most popular smart phones being sold in the world today, and that includes every model up to the iPhone 7+, which will no doubt also be superseded in the near future by an even newer and more capable Apple iPhone. The great thing about all these Apple iPhones, apart from their tremendous full-featured usefulness to owners, is the fact that they have retained value over a period of time, and are all still worth significant money if you were to sell one. You can also pawn your Apple iPhone in Mesa, Arizona at our pawn shop store, where we accept all models of Apple iPhone, just because they retain their value so well. That's the main reason you can expect the maximum possible payout for your Apple iPhone, apart from the fact that we do our best to make everyone who walks through our doors a satisfied customer, who may bring us repeat business in the future.
We Pay the Most for iPhones, and Give Free Quotes!
If you live nearby our Mesa, Arizona store, by all means drop in and have your Apple iPhone appraised for its current market value, and if you live anywhere in the surrounding area, such as Scottsdale, Apache Junction, Gilbert, Chandler, Phoenix, or Tempe, it won't be a long drive for you to get to our store. If you prefer, we would be glad to discuss over the phone with you an estimate of the value of your Apple iPhone prior to you making an in-person visit, although you should keep in mind that the most accurate appraisal could only come from a personal visit.
Different Payment Options for Our Mesa Customers
When you do bring in your Apple iPhone to our store, you'll have the option of either selling it outright for the cash value and walking away with no further obligation, or you can enter into a pawn loan agreement with us. These pawn loan agreements have a duration of 90 days at the outset, and assuming that you successfully make each monthly installment payment, you would take ownership of your Apple iPhone again following the contract. However, if you had difficulty paying the full amount during any given month, you would still be considered in good standing as long as you made the interest payment for that month, while deferring the principle portion to a later date.
While this could theoretically be done indefinitely, it would be much more advantageous to you to make the full monthly payment each time, so that you are steadily progressing toward completion of your pawn loan agreement with us. We also encourage you to bring in any other Apple electronic devices that you may have in your household, and which you would like to use as collateral for another pawn loan agreement with us, or to sell, if that is your preference. We always welcome electronic devices of value by other manufacturers as well, and these can include desktop PCs, notebooks, laptops, flat screen TVs, smart watches, and other items of value such as power tools, major appliances, and jewelry.