The Pawn Shop That Sells Jewelry Too!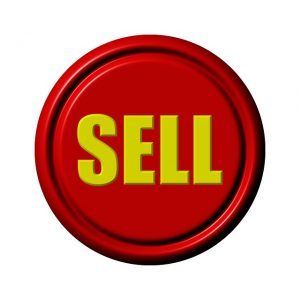 If you've been thinking that you would love to purchase a really nice piece of jewelry for your significant other, but that you couldn't afford to pay the full sticker price that is often charged at an expensive jewelry store, there is another option available to you where you can still get high quality jewelry items at much more affordable prices. We are a jewelry seller in Mesa, Arizona, specializing in offering you the kind of high quality jewelry items you would normally only see at a pricey jewelry store, but which are made available to you at significant discounts by our pawn shop store.
In most cases, these wonderful jewelry pieces in our inventory were sold to us by other individuals who simply needed to raise cash quickly, and lacked other means of doing so, and were obliged to sell the objects to us. Since we didn't have to pay full price for these valuable jewelry items, we can afford to pass the savings on to you as a consumer, so that you can also buy great jewelry items at unexpectedly low prices. In our inventory, we always have a good supply of traditional jewelry such as rings, bracelets, pendants, earrings, necklaces and many other pieces which are perfect for evening wear, or for any special occasions.
Precious Stones in Precious Metals
Many of these are in settings of precious metal such as silver, gold, or platinum, and many others include gemstones of a precious or semi-precious nature, such as opals, pearls, emeralds, rubies, sapphires, and even diamonds. Obviously, jewelry like this might cost you a fortune if you were to walk into a typical jewelry store, but we don't have the high markup of those retail outlets, and we also don't have the high overhead that those kind of stores typically have to pay. That's why we can make available to you these same expensive jewelry items at vastly reduced prices, with all the same quality as one of those expensive stores. Before you shop for jewelry at one of the big retailers, or at any other pawn shop stores for that matter, please do come in and check out our massive inventory of terrific jewelry items.
If you're looking for a specific piece in particular, feel free to call us at our Mesa, Arizona pawn shop store and ask about whatever it is that you have in mind. You will get fast and friendly customer service with each call, and you can count on the same prompt attention when you make an in-person visit to our store in Mesa, Arizona. There are probably a few other pawn shop stores in the surrounding region which includes Tempe, Chandler, and Apache Junction, but we can promise you that you won't find lower prices on expensive jewelry anywhere at those other stores. We can also promise you that you won't receive better customer service anywhere else in the region, than you will right here at our friendly and accommodating pawn shop store in Mesa, Arizona.