Fast Cash with Boat Pawn Title Loans in Mesa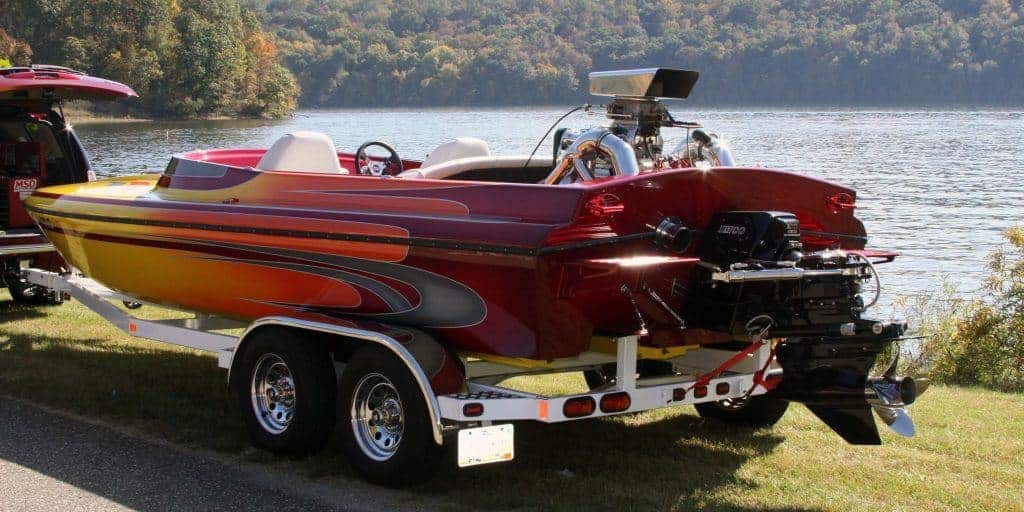 In most cases, pawn title loans are written up using automobiles as collateral for a person to obtain immediate cash through that loan, however we can also arrange for a boat title pawn loan in Mesa, Arizona at our pawn shop store, if you prefer to use your boat as collateral. The boat title pawn loan works just the same way as an auto title pawn loan would, in that you would use your boat as collateral for the loan amount, and we would put the maximum payout amount in your hands as quickly as possible, while you retain the use of your boat the entire time.
Before we can prepare such an agreement, you would have to provide proof that you are the legal owner of the boat, and our experts would have to appraise the boat for its value, so that an appropriate payout amount could be calculated. Then the actual agreement is processed through our partner company, Phoenix Title Loans, LLC, with whom we contract all such title loan agreements. This is a hard deal to beat, because not only do you get fast cash for whatever you need, but you can also keep the boat and enjoy all the fun in the sun that you and your family would normally undertake on the water.
At Phoenix Title Loans, You Have Options!
If you prefer, we can develop an alternate arrangement in which you would bring the boat to our lot and we would securely maintain it for the duration of the title loan agreement. The advantage to this option is that the cost of setting up your boat title loan can be reduced significantly, since there is much less risk taken on by our company and by Phoenix Title Loans. This may be the ideal arrangement for you if you weren't planning to do any boating for the next several months anyway, because you could be entitled to the lower pawn title loan rates, and you wouldn't be inconvenienced by the temporary loss of your boat.
Aside from this, we're also able to extend cash loans to many consumers that otherwise wouldn't qualify at competing title lenders, or even banks.  We're able to look past other limiting factors such as credit (bad credit or no credit is fine!), employment type (even being able to provide title loans for those that are unemployed), even age of the boat we can look past.  We specialize in getting fast cash loans for our Mesa customers, and this includes ignoring these kinds of circumstances.  If you'd like to explore your options at Alma School Pawn and Gold, reach out to us. We're available seven days a week either through our live chat at the bottom of the screen, our Online Title Loan Application, or by just popping in at one of our stores. We've been the leading Mesa Title Loan provider for over a decade, and plan to continue to be.
Other Pawn Title Loans Available in Mesa!
As mentioned earlier, the most popular form of pawn title loans usually includes an automobile, but in addition to boats, we can also arrange for pawn title loans on motorcycles, recreational vehicles, all-terrain vehicles, and even golf carts. Of course, the payout amount which we are able to provide for you through these loans would be contingent on the type of vehicle, as well as its condition, and whether you elected to retain possession of the vehicle throughout the duration of the loan. Title loans function in much the same way that other pawn loans do, in that you would pay us a fixed amount on the interest and principle of the loan for a period of several months, and at the end of that time you would resume full ownership of your vehicle. If at any time, you are unable to pay the full monthly payment, you could still keep the title loan in good standing by at least paying on the interest amount, and when your budget is a little less strained, you could also pay down on the principle amount.