Pawn Laptop at Alma School Pawn & Gold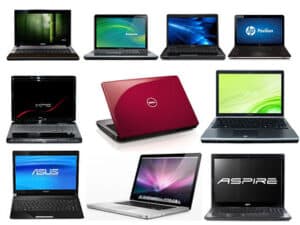 Laptop computers have overtaken desktop PCs as the preferred computer of choice among business people, students, and just about everyone else these days.  And for good reason. Unlike desktop PCs, they have great mobility, and can easily be taken anywhere that a person goes.  This kind of mobility and usefulness makes laptop computers in great demand, and increases their value to users everywhere. That's why we can pay you the maximum amount when you pawn your laptop in Mesa, Arizona at Alma School Pawn & Gold should you have a need to temporarily generate fast cash to cover some urgent financial situation.
If you'd like to call our pawn shop store before visiting so you can get some idea of your laptop's value, one of our knowledgeable and friendly service representatives will be happy to discuss it with you.  Although it must be kept in mind that only an on-site assessment will provide the most accurate estimate to pawn laptop to our store. Since we are located in Mesa, Arizona, we can service all the surrounding towns and cities such as Apache Junction, Gilbert, Chandler, Tempe, Scottsdale, Phoenix and even more, so from any of these locations and even beyond, it will be just a short drive into our store to get the cash you really need.
Pawn Laptop and Other Electronics for Cash!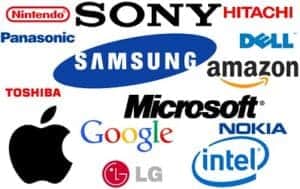 If you like, bring along any other electronic devices you may have around the household which you would also like to redeem for cash value, and which will increase the amount we can loan you in a 90-day agreement. We accept all kinds of devices such as desktop PCs, notebooks, smart watches, smart phones, home appliances, power tools, flat screen TVs, stereos, car stereos, video gaming systems, and even more.  As long as it holds the value of $150 or more, we can pawn laptop and more for 90 days.
Whatever you bring us, you can be assured that it will be fairly and accurately assessed, and that we will give you the most amount of money we can, based on fair market value to pawn laptop. Then you would be responsible for repaying the loan off, in full by the 90th day of the agreement, and you will receive your laptop back within minutes.
Pawn: Dell ~ Apple ~ Samsung ~ Lenovo ~ ASUS ~ Acer ~ HP ~ and more!
The Most Flexible Pawn Shop in Mesa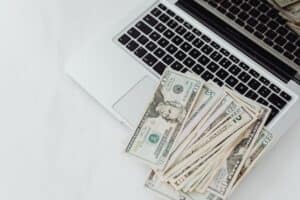 Since we are as flexible and accommodating as possible with all our loyal customers, we do not assess penalties for early completion of the agreement to pawn laptop for cash in moments.  So if you prefer to pay off the loan prior to the 60th day of the agreement, we will deduct a redemption discount.
However, if it turns out that you are unable to make a full payment on any of the months during the repayment period, you would have the option of paying on just the interest portion of the installment, to keep your agreement in good standing, and the principle amount could be deferred into another month.
We try our best to make it as easy for you as possible, so we can earn your trust and your loyalty.
If you don't have a laptop but you have a desktop computer you'd like to pawn, check out our Pawn Computer page!