Electronics Buyer in Mesa, Arizona
We are  the electronics buyer Mesa residents can rely on.  Therefore, if you happen to be located anywhere in this part of the east valley, you will quickly be in reach of having fast cash in your hands for your electronics.  And our cash offers can be to your advantage when you come visit us personally as the Electronics Buyer that you trust most, Alma School Pawn & Gold.
Why GO to an Electronics Buyer?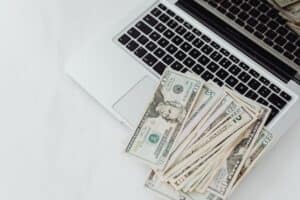 There are lots of times in everybody's life when the need for cash is imminent and simply can't be managed through normal means. That's where we come in to fill the gap, and provide fast cash to help you when you need it most. All it takes on your part is to have some kind of electronic device which is still in good operating condition and has value to other people.
Our in-house pawnbroker will give you a fair assessment of the resale value of your electronic device.  Because its resale value is the basis of our cash offers. And Alma School Pawn & Gold is happy to share with you what it takes to get the most cash possible as your electronics buyer.
Just to give you an idea of the kinds of items we have bought from customers in the past, a partial list of those devices includes video game consoles, video games, flat screen TVs, home audio systems of all types, car stereo systems and video equipment, GPS tracking systems, iPads and iPods, desktop PCs and monitors of all types, cell phones, and laptops of all types.
As Your Electronics Buyer, It Begins with Our Assessment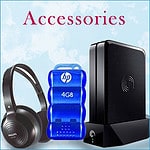 As an electronics buyer, we do need to make sure that it is clear, that because technology continues to advance daily, we so not accept any electronics that are more than 2 years old.  They also must still have a $150 current market value or higher for us to consider.
We do suggest to make sure that you have all the accessories are with you, and to bring along the original sales receipt when you purchased it, and the original box that it came in, if possible.
Our assessments are free of charge, and are never under any obligation to accept our cash offer.
Our pawnbroker will examine the visual appearance of your electronics, and confirm that all the accessories that it came with, are present.  After that, they will plug it in, power it up, and make sure that all of its features are in good working order.  Finally, the pawnbroker will verify its current resale value, and present our offer to you.
If our offer is accepted, we will just need to see your current and valid driver's license, and have you sign the bill of sale.  Once that is completed, we will count out the offer in cash and hand it to you.  The entire process with your electronics buyer will take 15 minutes or less, from start to finish.
Electronics We'll Buy for Cash!
Apple Products
Cell Phones

All Android Devices
Apple iPhones
This list isn't exclusive! Here at Alma School Pawn and Gold, we pride ourselves on being able to get the vast majority of our customers fast cash, as your electronics buyer or using it as collateral on a short term loan.  So, ask us about how our pawn loans work with electronics.