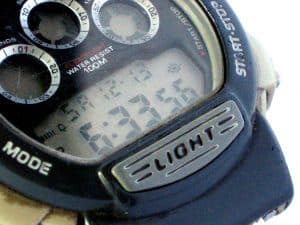 If you are in possession of an expensive designer watch and are interested in selling it for cash, the best thing you can do is package up your watch in its original box, with any associated authenticity papers, and bring it into our watch store. If you'd like to sell your watch at our shop, we can promise you the maximum cash payout as the top watch buyer in town, as well as outstanding customer service that you will really appreciate. We are especially happy to receive collectible watches such as Rolex, Cartier, Omega, IWC, Panerai, Breitling, Breguet, and Patek Philippe, but we will be glad to accept any watch which has a case or band comprised of between 14 carats and 22 carats of precious metal.
Get Top Dollar for Designer & Luxury Watches!
Please keep in mind that your designer watch will have more value to us if you can provide the original box and papers along with it because they serve to guarantee authenticity and remove much of the guesswork. Rolex models, in particular, are extremely welcome because they have more or less universal value whether they are new or used, because of their vintage design and construction. Even if your Rolex is damaged or broken, it might still have considerable value, simply because of the materials it has been constructed from. If you have any doubts, you should definitely bring your collectible watch into our Mesa watch store for a fair and honest evaluation.  This goes for any gold watches you might have.  The value of a designer watch doesn't always lie in who made it, but often in the precious metal that it's made of.  Often, these are gold or platinum watches meaning that even without the brand they are valuable. We promise to put the most money in your hands of any watch store in the region, so please keep us at the top of your list when you're looking to sell your designer watch.
Cash for ANY Watch of Value
We are also looking for watches that are not in the expensive designer / luxury watch category, but are still functional and have value. Modern smartwatches would definitely fall under this category. If you are unsure about what you have, and whether it has value are not, feel free to give us a call and we can provide at least some information over the phone. But to give you an accurate evaluation of worth, we would need to have it appraised by our in-house watch expert. If you have grown very attached to your collectible watch and you would prefer not to sell it, we may be able to arrange a pawn loan for you that will relieve your financial stress, and still allow you to redeem your collectible watch when the it is paid off. Once paid off, you will resume ownership of your designer watch, and we will eagerly look forward to the very next opportunity to serve you at our store.