Sell Apple MacBook for Cash in Mesa Today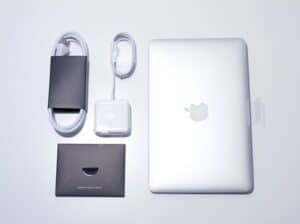 Most people who have purchased an Apple MacBook seem to fall in love with these lightweight machines which are ultra capable and ultra fast. But even the best manufactured notebook like the MacBook or MacBook Pro is eventually ready for replacement.  No matter the reason you are looking to get cash when you sell Apple MacBook, just know that your in good hands when you come to Alma School Pawn & Gold.
If this sounds like you, and you're ready to move on to the next great version of MacBook, why not convert your old notebook into cold, hard cash so you will at least have a good part of the money you'll need to purchase the latest and greatest? We are the best place to sell Apple MacBook in Mesa, Arizona.  And we can promise you the best payouts around, based on the current market value being $150 or more.
Pawn Laptop Fast And Easily For Cash Now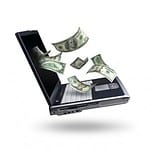 As the #1 pawn shop in Mesa, Arizona, we're the best place to sell your Apple MacBook, as well as notebooks from any other manufacturer which puts out a quality machine of value to users, and which therefore has resale appeal which we can use when offering it to others.
We might be able to give you some kind of estimate of your MacBook's value over the phone, or your iPhone, but to get the most accurate evaluation of your notebook's true worth, you will need to bring it in to our store so our in-house expert can check its working condition, and examine it for overall salability. Also, when you consider to sell your Apple MacBook, make sure you bring all the accessories; those items that originally were included in your MacBook package, because a complete system always has more value than one which is missing cables and other necessary functional parts.
Serving Every Inch of Mesa – Alma School Pawn and Gold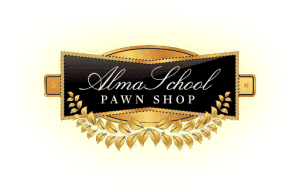 It won't be too difficult a drive for you if you are located anywhere in the area around Mesa, Arizona, including the communities of Gilbert, Scottsdale, Tempe, Phoenix, Apache Junction, or Chandler, and when you do bring your machine in, we can promise you the most honest assessment and the biggest payouts when you sell Apple MacBook at Alma School Pawn & Gold.
Your machine will be examined and tested in our store right while you are observing, so that you know everything is being conducted in the fairest manner, and there won't be any surprises. This is simply the most hassle-free convenient way of getting a good amount of cash in your hands when you sell Apple MacBook, and getting you started toward raising the money you'll need for a brand-new ultra capable notebook.
We want to become the first store you think of when you sell your Apple MacBook, so that's why we go the extra mile to achieve the highest level of customer service with our clients. We know that when we make our customers happy, they have a habit of coming back to do business with us again and again, and that's the way we like it.