The Place for Used and New TVs in Mesa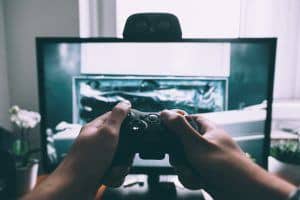 Need to buy a High Definition TV to watch a special event, but you don't want to spend an arm and a leg on it? We have just what you're looking for at our used TV store in Mesa, Arizona, and all of our TV's are in great working order, so you'll get years of good service from them. Most of these televisions were sold to us by people who simply had an urgent need to generate cash, and reluctantly parted with their high-quality TV to fill that need. What may have been a little unfortunate for someone else can be very fortunate for you, because you will be able to buy an excellent high definition television at much lower prices than you'd be able to find at any kind of retail outlet.
We have all the name brand TV's you would expect to find at those high-priced retailers though, for instance LG, Panasonic, Magnavox, Vizio, Phillips, Mitsubishi, RCA, Sony, Westinghouse, Sharp, Insignia, JVC, Pioneer, Samsung, and Toshiba. These are available in various sizes so that you'll be sure to find one which fits well on your TV stand, or which you'd like to have mounted on your living room wall. We may even be able to help you if you're looking for a home theater sized TV monitor, so you can invite friends over for an evening of great entertainment and mutual enjoyment.
Upgrade to A New Television By Selling Your Used TV
You could probably also find the TV screen you want at a shopping mall situated somewhere in Mesa, Tempe, Chandler, or Apache Junction, but you certainly won't find the friendly prices we have at any of those places. If you reside in any of these towns or in one in the surrounding region, it will definitely be worth your while to come on in and make a personal visit to our used TV store in Mesa, Arizona. The extra few minutes it takes you to drive right to our shop will end up being money you saved, by not having to pay full price at one of the big retailers in town. You could drive into Phoenix if you really want to see the big city and pay extra money for your next TV, but why would you want to do that, when the best deals in the area are right here at our pawn shop in Mesa, Arizona?
We are also the place to go if you are ready to sell your old TV, and would like to earn some money that could be used toward your next purchase of a high-quality television. You can call to tell us about your TV for sale, but we will only be able to give you an estimate over the phone – to be more accurate, you'd have to bring your old TV into our used TV store in Mesa, Arizona, so our electronics expert can evaluate its working condition and value. You can be certain of getting the fairest price for your valuable TV right here at our shop – so don't take it anywhere else first!