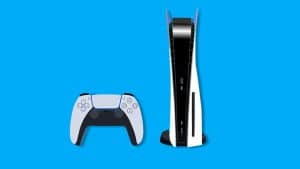 Gaming is something that has come a long way. What was once very limited in the playing experience, now has gamers sharing their game play and tips on YouTube.  So consequently, the latest release of the  Sony PlayStation Console and its features were worth the wait.  So much so, it is projected that the demand will continue heavily through 2022.  Therefore, if you are one that is lucky enough to already have a PS5, the thought of selling it is out of the question.  However, the haptic ability of your controller does not solve your current lack of cash.  Or does it?  You can bring your console to Alma School Pawn & Gold and you can Pawn PlayStation 5 for cash on a short-term loan.  Our pawn shop offers you a way to get the cash you need without sacrificing something you love.
Pawn PlayStation 5 and Get Cash Today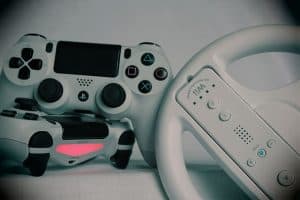 Pawn shops have always provided their communities with a viable way to get cash when they need it.  Here at Alma School Pawn & Gold, we like to go one step further.  Our goal is to be the pawn shop that is the one that puts the most cash possible in your hands.  To fulfill that goal, we offer some helpful hints to help our customers make that happen!
Pawning PS5 Tips to Get the Best Cash Offers:
Present your PS5 in its best possible condition, as if you were a customer, looking to potentially buy it.
Make sure that you bring in all the accessories it came with when you bought it.
Bring along any and all accessories you have purchased separately.  For instance, extra controllers, HD Camera and/or VR accessories.
If you still have your receipt and the original box the console came in at the time of purchase, bring them in as well.
All of these are considered added value in our assessment, and equate to increasing our offers.
Our Offers Come From the Valuation of Your PS5
When you arrive, our associate will assess your Sony console and accessories to determine our offer.  First, we examine the exterior of your PS5, making sure that it still is visually appealing to the eye.  In other words, we note if it has been well maintained and cared for.  Followed by connecting it to a monitor, to confirm that everything internally is in good working order.  This includes how fast it connects to the Wi-Fi and loads the games.  After that, our staff member will verify the current market value of your PS5 and present an offer to you.
*A valuation of your PS5 is a complimentary service that we offer.  Likewise, there is no obligation to accept the cash offer you receive. 
Pawn Loans on PlayStation 5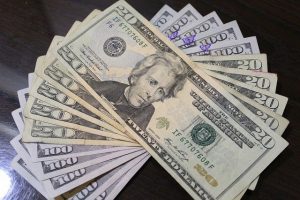 Once our offer is accepted, we will need a couple of things to complete the pawn loan paperwork.  To begin with, we will need your current and valid Arizona ID.  After that, we will need a few signatures to finalize the agreement.  Finally, we count out the cash offer directly to you.
Our pawn loans are secured for 90 days.  During that time, we keep your PS5 safe and secure in our locked vault until your return.
You are more than welcome at any time during the loan to pay it in full and retrieve your belongings.  Likewise, you can have a redemption discount applied, lessening the total amount due, if paid in full prior to the 60th day.
However, if you are unable to satisfy the loan by the 90th day, we can offer you some more time.  With paying only the interest accrued to date, we can rewrite the loan, allowing you another 90 days to pay the principal plus interest.
Mesa's Pawn Shop of Choice
Alma School Pawn and Gold continues to provide Mesa, Tempe, Chandler and surrounding areas with multiple ways to get cash quickly when you need it.  Our convenient location on Alma School is open 7 days a week, and offers a wide range of services our customers rely on.
Come on down to our store, and see what amazing offers we have in store for you!