Pawn Diamonds for Cash Loan Today!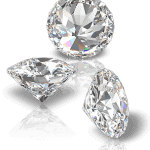 Sometimes things happen in life where you find yourself faced with the necessity of generating a significant amount of cash in a very short period of time, and there are simply not very many ways to accomplish that, short of accidentally winning the Lottery.
One great way however, is to come to Alma School Pawn & Gold where you can always count on receiving the most amount of money when you pawn diamonds, loose or in a setting, for a 90 day loan. As long as you are the sole legal owner of these valuable diamonds, we can arrange for a diamond pawn loan that would put cash in your hands very quickly, in a no-hassle agreement.  That would get you through your financial crisis, and give you the opportunity to pay back the loan over the course of three months when you pawn diamonds..
Flexible Options on Your Diamond Jewelry Loans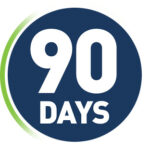 During a diamond loan, we will keep your diamonds locked safely in our vault, here at our monitored facility.  Once the loan is paid in full, we will happily retrieve your diamonds and hand them back, directly to you.
At Alma School Pawn & Gold, the pawn loan is written for a total of 90 days.  But, it is totally up to you on how you pay it back.  You can pay it all at once, in full at any time during the contract when you pawn diamonds.  Or, you can choose to make payments throughout the contract, to ensure that the loan is paid in full.
We do reward our customers who pay off the loan in full before the 60th day, by deducting a redemption discount.  In the end, costing you less to retrieve your diamonds, because you paid off the loan so quickly.
On the other hand, if you're needing more time to pay the loan off in full, we can work with you.  By paying only the interest accrued we can rewrite another loan for another 90 days.  And, if need be, we can do it as many times as you need to satisfy the loan and get your diamonds back.
We Provide Accurate Assessments to Offer the Most Cash Possible!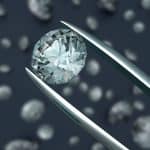 Since the value of diamonds remains relatively constant, you can always count on getting a good sum of cash when you bring in to pawn diamonds at Alma School Pawn & Gold. Our pawnbroker will assess your diamond items right in your presence, so that you can have confidence in receiving a fair and accurate assessment.  Which leads to the best cash offers and cash in your pocket within minutes when you pawn diamonds at our store.
Our assessments to pawn diamonds are free of charge and are under no obligation to accept our offer.
Whether you have loose diamonds or jewelry with a diamond setting, we can easily assess either, to make you a cash offer.  Our assessments begin with using our Adamas Diamond and Moissanite Tester, from Presidium, to verify if they are genuine.
After that, guided by the 4 C's of Diamonds, our pawnbroker will examine the cut, color, clarity and the carat of the diamonds.  Finally, they will look at the current market value of diamonds of the same size, brilliance and hue to calculate our cash offer.
Any Questions?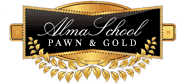 If you have any further questions, please click on the bottom right of the screen.  One of our customer assistants will gladly answer them, and can even begin the process online, prior to you arriving at Alma School Pawn & Gold.  This can even minimize the time spent at our pawn shop to get the cash you need when you pawn diamonds.  Or, if you are interested in how much we could possibly offer you to pawn diamonds, complete our online pawn application.  You'll receive an email within 20 minutes or less, with an estimate of how much you can receive for a diamond loan from Alma School Pawn & Gold.