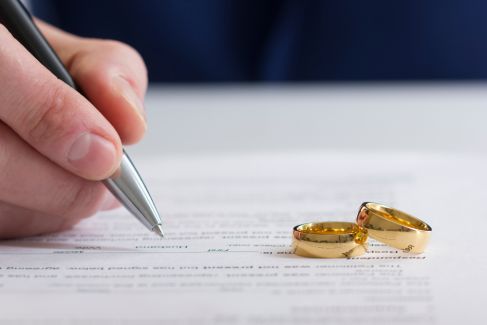 If you'd like to sell your engagement ring in Mesa, Arizona, the best place to do so is at our pawn shop store where you can get the very best payouts, along with the fastest and fairest customer service anywhere in the area. Sometimes even the most solid relationships don't make it all the way to the altar, especially since there is generally a fairly significant gap of time between when a couple becomes engaged, and the date they set for a marriage ceremony. Even the best intentions can be set aside for a couple by the unexpected circumstances of life, and when that happens a lot of planning and a lot of wonderful intentions can simply be blown away in the space of a few days.
If this sounds like something which has happened to you, and you have been left with a symbol of love you had for your partner, but no partner to share it with, the best thing for you to do might be to move on with your life, and divest yourself of the diamond engagement ring which once symbolized the promise of marriage between you. Even though this can be a very difficult thing to accept, life goes on and you should too, and it all begins with letting go of the failed relationship, and letting go of the expensive reminder of it.
Why Sell Your Ring to Us?
If you're looking to sell an engagement ring and are a resident of Arizona, perhaps from a community nearby such as Chandler, Scottsdale, Phoenix, Tempe, Gilbert, or Apache Junction, we strongly encourage you to bring in your engagement ring, and have it accurately assessed by our expert jeweler and experienced diamond buyer right here on the premises. Your genuine diamond and its setting will certainly have significant value which will allow us to put a good amount of cash in your hands, while also removing a possibly painful reminder from your life. The cash you get from us can be used to help you perhaps find new interests or hobbies, instead of dwelling on something which didn't quite work out.
Do You Also Accept Wedding Rings?
If you have any other jewelry lying around your home which has gone unused and is simply collecting dust on top of the dresser, or rests in a jewelry box tucked away in the closet, it will definitely be worth your while to bring in all those jewelry pieces which you might be interested in selling to us. We accept a great many types of jewelry, including estate jewelry and individual pieces such as necklaces, earrings, pendants, watches, bracelets, rings and a wide variety of gemstones as well. While name brand jewelry usually fetches the best prices and is the kind we can offer the most money for, we are also interested in lesser-valued pieces as well. For any of these, we can promise you the best payouts of any pawn shop store in the Mesa, Arizona area, and you can also expect the most honest assessment, as well as the fairest customer service.