Pawn Diamond Rings for the Most Cash Possible on 90 Day Loan!

There are very few ways for a person to generate a significant amount of cash in a very short period of time, as well as Alma School Pawn & Gold.  Because let's face it, diamonds continue to retain their value quite well.  And, if this item holds any sentimental value for you, it is likely you are not ready to part with it.  That's why pawn loans can be your temporary solution to your fast cash needs.  In the end, when you pawn diamond rings with us, you get the cash you need now, and can have your jewelry back in 90 days or less, when you pay the loan in full.
Why Alma School Pawn & Gold Is the Premier Choice for Pawn Loans
There are quite a few reasons to choose Alma School Pawn & Gold to pawn diamond rings and more.  Why?
All of our assessments are free of charge, and are never under any obligation to accept our offers.
Our pawnbrokers assess the diamond separately from the precious metal used, then adds the two assessments together before making you an offer.
For precious metals our cash offer matches, or is around spot price.
Our payouts for a pawn loans are only slightly lower than an offer to buy your diamond jewelry.
Lastly, we reward our customers with a redemption discount if the loan is paid off before the 60th day of the loan.
The Process When You Pawn Diamond Rings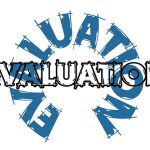 First our pawnbroker will examine the ring, and locate the hallmark stamp, and note the marking denoting the purity of the gold.  After that, they will use a touchstone to retrieve the samples needed, without affecting your diamond jewelry's aesthetic appeal.  They will test the flakes to confirm the hallmark stamp, or note otherwise.  After that, they will weigh it, and refer to the current spot price, and calculate the value.
Next, the pawnbroker will utilize our Adamas Presidium Diamond and Moissanite Tester, to validate that it is genuine.  After that, they will consider the cut, color, clarity and carat of the diamonds.  Finally, they will verify the current market value of a diamond of the same grade and size, add both assessments together, and present you with a cash offer.
Accepting Cash Offer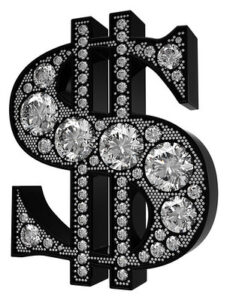 Once the offer is accepted on diamond rings, we will need to see your valid and current Driver's License or ID.  After they complete the loan contract, they will ask for a couple of signatures.  Finally, they will hand you the offer in cash.  The entire process takes as little as 15 minutes or less.
For the duration of your pawn loan, your diamond rings will be kept in our secured and locked vault, until you return and pay the loan in full.
Paying Off the Loan of Diamond Rings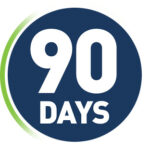 You can come in at any time during the loan and make payments, or pay it off in full.  That is completely up to what works for you.  You are never charged for early payments.  In fact, we will deduct a redemption discount from the total amount due if you pay off the loan in full, prior to the 60th day.
We also will work with you if you need more time.  Just come in and talk to us and let us know what is going on.  If need be, you can pay only the interest accrued during the loan, and we can rewrite the loan for another 90 days.  In addition, we can do this as many times as you may need.  Or, you can just choose to give the ring to the store, to have no further obligation to the loan or the store.  This is never our intention, but we do understand that sometimes circumstances keep you from affording to satisfy the loan.
Alma School Pawn & Gold is here to provide free assessments and the most cash possible when you pawn diamond rings to our store!  For fast, friendly and professional services, come in and see what offers await you!