Cash Loans for Apple Electronics!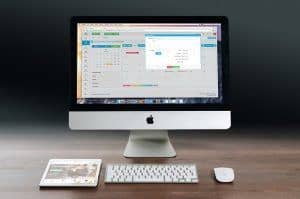 Apple is one of the most popular and recognizable manufacturers in the world today, and their products are found in practically every household in America, not to mention in many countries abroad as well. Known around the world as the maker of many high-quality electronics products, Apple enjoys a lofty position as one of the most successful businesses of the modern era, with its reputation largely founded on its line of computers and other electronic devices.
That means that almost any Apple devices you have, and any larger Apple products like a complete computer setup, will probably have significant value if you wish to pawn your Apple computer system in Mesa, Arizona, at our pawn shop store in that area. To receive the most money for your Apple products and your Apple computer, you should also bring in the original box it came in, as well as all accompanying paperwork, including the bill of sale from your purchase.
What Criteria Is Required to Pawn Apple Products?
When you do bring in your Apple computer or any other Apple products, our resident expert will examine your goods thoroughly, in your presence, and appraise their actual value on the current market. Then you will have the option of either selling your Apple computer to us outright and keeping the cash payout, or setting up a pawn loan agreement, and receiving the cash on the spot. Each pawn loan agreement that you enter into with our store will have a duration of 90 days, and during that time you will be responsible for paying monthly installment payments, so as to progress toward a balance of zero, at which time the loan would be fully paid off, and your agreement with us concluded.
What Follows After That?
You would also then resume ownership of your Apple computer, and would be free to leave the premises with it. If you elect to pay the loan off before the actual stated expiration date, there would be no early payment penalty assessed against you. Also, in the eventuality that you are unable to make one or more monthly payments for the full amount, you could still keep your agreement with us in good standing, simply by paying the interest portion of that monthly installment. It would be to your benefit to then pay down the principle amount also when you are able, to shorten the time before you could redeem your valuable Apple system.
What Is The Advantage of Your Business Over Other Businesses?
If you live anywhere in the region surrounding Mesa, Arizona, for example in Phoenix, Gilbert, Chandler, Tempe, Scottsdale, or Apache Junction, by all means bring in your Apple computer or other Apple devices to our Mesa, Arizona pawn store so we can advance you the money you need to cover a short-term financial shortfall. We look forward to working with you, and having you join our family of satisfied customers throughout the area. Our aim is to encourage repeat business with each and every customer, so you can count on us going the extra mile to make you happy with our service.