Cash Loans on Any and All Computers!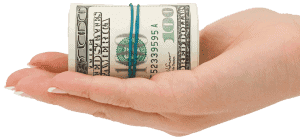 Computers are everywhere in our society, and all around the world as well, because they are simply invaluable for carrying out many of the daily tasks associated with business, academics, and even entertainment. Since they have this kind of universal appeal, they also have a universal value which can be converted into cash, if you have a short-term need to cover any temporary cash flow problems. To get the most for your computer, whatever type it may be, your best bet is to pawn your computer in Mesa, Arizona at our pawn shop store.
Computers, Laptops, All of Them Are Good for Cash!
We are always looking for desktop PCs, laptops, notebooks, iPads, and whatever other kind of computing devices you may have in your possession. We welcome machines made by the name brand manufacturers such as Apple, Dell, HP, Lenovo, Acer, Microsoft, Samsung, and Toshiba, but we are not limited to any specific kinds of manufacturers. In order to find out how much your computer is worth, by all means bring it into our Mesa, Arizona pawn shop store, and have it appraised by our in-house expert. You will have the option of selling it to us outright for its fair market value, or we can arrange for a 90-day pawn loan agreement with you, in which you would make monthly installment payments until the entire outstanding balance has been fully repaid.
Pawn Any Electronics for Cash in Mesa!
If you have any other electronic devices around your household that you would like to convert into cash as well, we may be interested in some of these also. We can advance you the most amount of cash for all your valuable items, such as flat screen TVs, stereo systems, cell phones, smart watches, major appliances, home theater setups, jewelry, coins and stamps, bullion, estate jewelry, and of course precious metals. Whenever you bring items of value into our pawn shop store, you can count on receiving superior customer service, because it is our aim to establish good business relationships with all our loyal clients, so as to encourage repeat business and an ongoing relationship with you.
You can also count on receiving the most amount of money for whatever items of value that you bring to us, more than any other pawn shop store in the region. If you happen to live anywhere in our service area, which includes such cities as Chandler, Gilbert, Tempe, Scottsdale, Apache Junction, and Phoenix, make sure to bring your valuable assets to us before anyone else, because we will always be able to provide you with a bigger payout than our competitors. If you aren't sure whether or not your computer has cash value, by all means give us a call at our pawn shop store, and have one of our friendly service personnel provide you with a free quote regarding your specific asset. While this will give you some kind of ballpark idea of your computer's value, the most accurate assessment can only be performed on the premises here by our in-house expert, and that will be done right in your presence.