Pawn Jewelry & Get the Temporary Cash You Need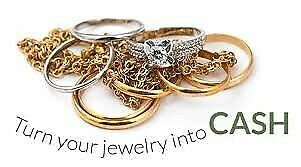 There are a great many reasons why someone might need to raise cash quickly, and there are very few options to get that cash, when you need it the most. Traditional lenders such as banks and credit unions simply can't work that quickly. And, that's where a pawn shop like Alma School Pawn & Gold is here to help with the cash you need with a collateral loan.
Things you can use to secure these loans are jewelry, with or without diamonds.  And at Alma School Pawn & Gold, when you pawn jewelry for cash, you will have 90 days to pay off the loan, and retrieve your jewelry.
Assessments Lead to Cash Loans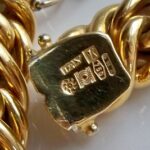 Our pawnbrokers are the best around, providing fast and efficient evaluations to pawn jewelry for quick cash!  At Alma School Pawn & Gold it all starts with verifying the purity of the gold, platinum or silver it is made of.  It's a simple and quick process, that starts with noting the purity marked in the hallmark stamp.  Next, they will take our touchstone to get flakes to test, yet not affect your jewelry's appeal in any way!  Finally they will test the flakes, to confirm the fineness/purity of the precious metal.
After verifying the karat of the gold, your jewelry will be weighed, and the spot price checked, to present the best offer possible to you!
Your jewelry has diamonds?  No problem!  Our pawnbroker will assess the diamonds on their own worth, add both assessments together to offer you the most cash around!
Fast Cash & Easy Options to Pay Back Your Loan When You Pawn Jewelry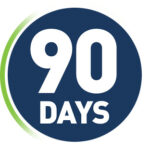 You can pawn jewelry in Mesa, Arizona at our pawn shop store to get the money you need literally in a matter of minutes.  This option of pawn loans allow you to get the cash you need quickly, and give you 90 days to pay off the loan.  When you pawn jewelry to our store, we will keep your jewelry locked securely in our vault until you return to pay the loan in full.
You can retrieve your jewelry at any time during the 90 days without any penalties or fees incurred.  As long as the loan is satisfied, including interest, we will happily return your jewelry to you.  Whether you pay it off all at once, or make incremental payments throughout the 90 days, is completely your choice.  The only thing required in the contract, is to pay it off by the 90th day so you can pick up your jewelry.
However, if you find you are having trouble paying off the loan by the 90th day, come in and talk to us.  Because we are more than happy to work with you!  If need be, you can pay only the interest of the loan, and we can rewrite the contract for another 90 days.  And that option is available as many times as you need or want.  Or you can just give up ownership of your jewelry to Alma School Pawn & Gold, and have no further obligation to pay off your loan.
Alma School Pawn & Gold is here to help you with cash when you pawn jewelry for a short-term loan!  Complete our online application, and you will receive an email with an estimated offer in 20 minutes or less!