Pawn Gold Jewelry for Cash in Minutes!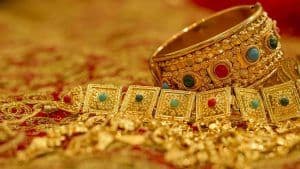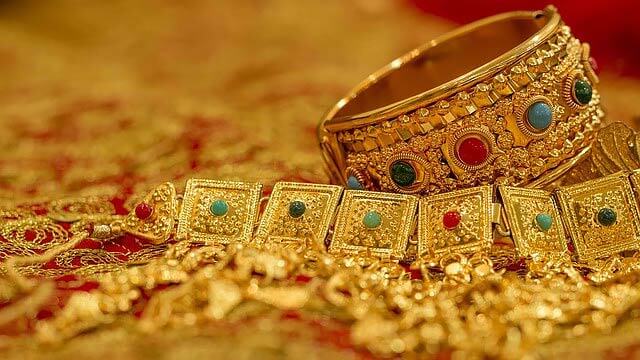 When you have an urgent need for fast cash, one way you can accomplish that is to pawn your gold jewelry in Mesa, Arizona at the best pawn shop store in the state. Here you will receive the maximum money for all your gold valuables, and you will receive superior customer service while you are going through the process. We treat all of our customers with the same kind of attention and assistance as though you were a long-term client that we have done business with for years. When you bring your gold valuables into our pawn shop store, our in-house jewelry expert will appraise the value of each individual piece, based on its fair market value and in part on the New York spot market price for precious metals at the time of your appraisal.
We are very glad to receive almost any items you can bring us which have significant gold content, such as gold coins, gold bullion, gold watches, gold jewelry, gold bars, and even scrap gold. Your valuable items will be weighed and assessed right one in your presence, so that you can be confident of receiving fair treatment and an honest appraisal. If you like, you can call ahead and list your gold items as you discuss them with one of our representatives, and you will be given a free quote that will provide you with a ballpark estimate of the value of your collection. You should keep in mind however, that the most accurate appraisal will be the one right here on the premises, where your gold can be weighed, confirmed for authenticity, and evaluated for its current worth.
All Gold is Good for Cash Loans at Alma School Pawn and Gold!
We are especially happy to accept gold coins issued by the various governments of the world, since many of these contain significant gold content. For instance, American Gold Eagles contain anywhere from 1/10 of an ounce of pure gold all the way up to a full ounce, making them quite valuable. Mexican pesos can contain almost an ounce and a quarter of pure gold for the $50 gold piece, and will contain lesser amounts for those gold coins of smaller denomination. South African Krugerrands also contain an ounce of pure gold for the most valuable versions, and the coins of smaller denomination contain 1/10 of an ounce.
The same is true for Canadian Maple Leafs, which range in gold content from 1/10 of an ounce to a full ounce of pure gold in the $50 gold piece issued by the government. We can also accept gold bars from various international mints which issue them, such as Canada, Australia, Switzerland, and South Africa. Whatever types of gold pieces you bring into us, we can advance you the most amount of money, and we can write up a three-months pawn loan agreement, in which you would be responsible for repaying the loan in monthly installments, until you had paid down the outstanding balance to complete your pawn loan agreement with us.