Pawn Silver Jewelry for Cash!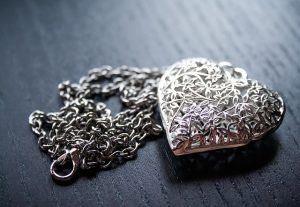 The best place to pawn your silver in Mesa, Arizona is at our pawn shop store, where you can expect to get the very highest prices for your valuable silver, and you can expect the very best customer service, compared to any other store in the region. If you live anywhere in the area which includes Scottsdale, Chandler, Tempe, Gilbert, Phoenix or Apache Junction, you should bring your silver into our pawn shop store and convert it into cash, to get you through whatever financial need you may be experiencing. We gladly accept silver bars, ingots, coins, flatware, jewelry, bullion, and even scrap silver. We also accept coins dated before 1965 with 90% silver content, and we are always glad to receive Morgan Silver dollars as well as Peace Dollars.
All Silver Is Good for Cash!
If you have any jewelry laying around with a high silver content, we would be interested in that as well – whatever kind of silver valuables you may have in your household, we can promise you the highest possible payout for it at our pawn shop store, where it will be appraised by our own expert in your presence, so you can receive fair market value for your silver items. You will have the option of selling your silver pieces outright to us, and walking away with the cash, while having no further obligation with our store. On the other hand, if you prefer to retain ownership of your valuable silver items, we can work out a pawn loan agreement in which you would make installment payments over a period of three months, and once you have paid off the outstanding balance, you would again take ownership of your silver items.
We Have Many Options for Repayment
If you are unable to make any of the payments, you can keep your loan agreement in good standing by simply paying the interest component of the payment, deferring the principle portion to another month when your budget is less constrained. We can rewrite the agreement as often as need be to accommodate your budgetary situation, but the more you pay down your outstanding balance, the faster you will re-take ownership of your valuable silver assets. If you have other items around your house with silver content, such as jewelry pieces or even an entire collection of estate jewelry, it will be to your advantage to bring all those pieces in for appraisal as well, since we can put more money in your hands than any other pawn shop store in the area.
We are always willing to accept such items as necklaces, pendants, earrings, bracelets, rings, gemstones, diamonds, pearls, and many other kinds of jewelry which either includes valuable stones, or valuable settings made of precious metal. As your one-stop pawn shop store, we can also accept many other kinds of household goods having value, such as power tools, major appliances, flat screen TVs, cell phones, smart watches, desktop PCs, iPads, laptops, notebooks, video gaming systems, video games, home theater equipment, and even more. Call us anytime for a free quote, and then bring your items of value in to us for a fair and honest appraisal, right in your presence.