Breitling Watch Loans in Mesa, Arizona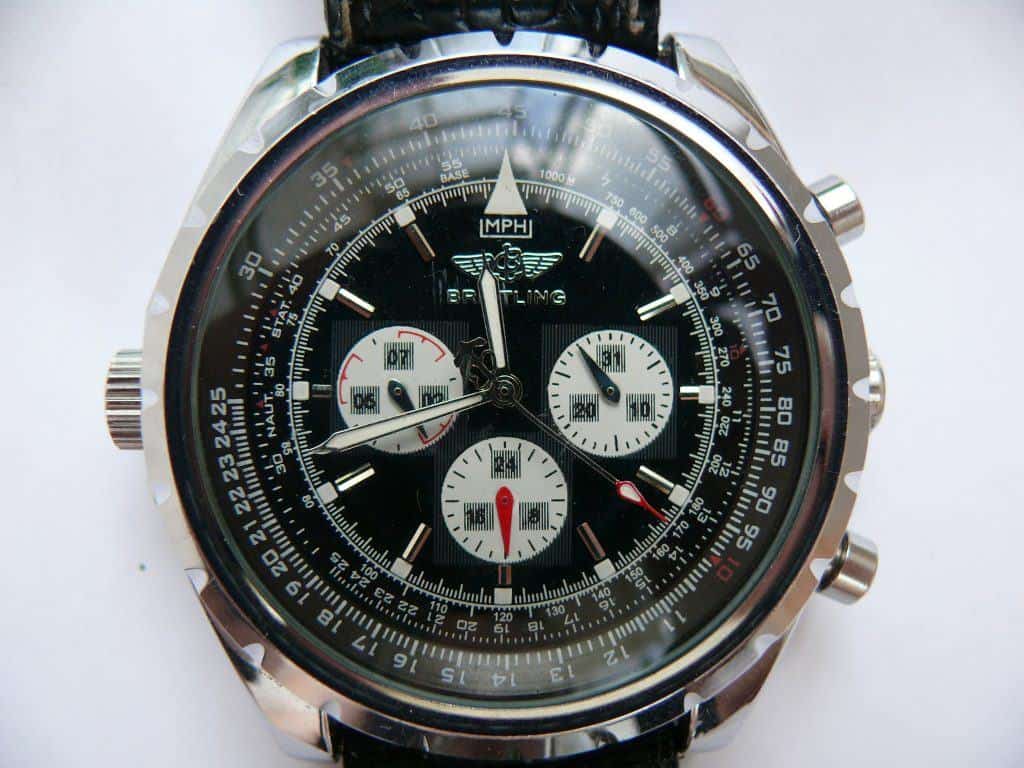 Do you have a fine Breitling designer watch that you would be willing to use as collateral to generate fast and significant cash? If so, we can set you up with a Breitling watch loan in Mesa, Arizona at our pawn shop store, where we accept Swiss-made Breitlings and many other types of designer watches as well, either for outright purchase or for collateral in arranging a pawn loan. Many Breitling collectible watches have tremendous value because of the precision and high-performance of their construction, especially since they are one of the few watch brands in the entire world which are always equipped with chronometer-certified movements. Also unusual for a fine watchmaker, the movements were completely developed internally, by Breitling's own collection of watch-making geniuses, and to this day the company is one of the very last independent Swiss watchmakers.
What does this mean for Breitling Watch Owners?
What all this amounts to for owners of these fine watches, is added value and a much greater payout when you're looking to sell your Breitling outright, or when you use it to secure a loan. No matter which era of manufacture your Breitling was made in, we can guarantee you the highest possible payout price or loan price, so that you can have the cash you need quickly, either to get past a temporary financial shortfall or to supply the immediate cash needs you have. We may be able to estimate the value of your Breitling over the phone, but to be really accurate, you will definitely have to bring your designer watch in to our shop in Mesa, Arizona for the most accurate appraisal.
What Do We Need to Bring For A Breitling Watch Loan?
When you do bring it in, please remember to bring in the original box, the documentation for authenticity, and even the original invoice if you have it. All these items will be used to confirm the authenticity of your designer Breitling watch, and to verify your legal ownership of the item. If you do wish to arrange for a Breitling watch loan in Mesa, Arizona, the process can be quick and hassle-free after we have determined authenticity. Our in-house expert will calculate a fair price for the outright purchase, or for a loan amount to be paid you, and this will be done right in your presence so that you can have confidence in the estimate.
Once We Have What You Want, Then What?
A loan agreement will then be drawn up, and you will have the cash you need as quickly as possible. Then by paying on the monthly assessment of interest and principle, you will be steadily lowering your outstanding balance on the loan, and at the end of those payments, you would again resume ownership of your fine Breitling timepiece. If you should ever need a little more time for making payments, you can keep your loan in good standing simply by paying on the monthly interest amount, as required by Arizona state law. Whatever works best for you is how we will try to arrange your Breitling watch loan – we want you to do all your pawn shop loan business right here at our Mesa, Arizona establishment. We also offer other pawn loans for your convenience.