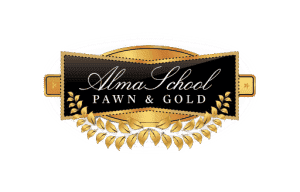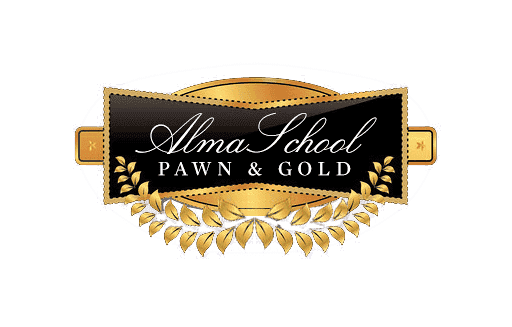 How do you get to be the best pawn shop in Mesa, Arizona?  And why does Alma School Pawn & Gold see ourselves the best pawn shop in Mesa? There are actually a few reasons.  When considering all the reasons combined, we feel that it proves our point all the more.
The first thing that makes our pawn shop great, is that we are willing to dig deeper to find true value of items.  Because we want to make sure that our offer is the best around.  As a result, we are the pawn shop that puts that cash you need in your hands whether you sell or pawn your valuables.
2 factors we need to confirm before we present you with our cash offer:
You must be the legal owner of any item or items which you bring to us for sale or for pawning.
There must be a sufficient resale value retained to sell to another.
Accurate Assessments is a Part of Being the Best Pawn Shop in Mesa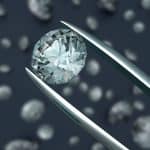 When we are trying to determine value of an item, we take several factors into account.
Any documentation or paperwork you can provide to verify its authenticity and original value.
Examining the exterior of the valuable to assess its aesthetic appeal.
Anything mechanical or powers up, to ensure everything is in good working order.
Achieve an accurate appraisal of precious metals, by verifying the purity of the gold, platinum or silver, and then weigh it.  After that, we refer to the New York spot market to confirm the current price of the precious metal.
So rest assured, that the true value of any item you bring to us will be accurately calculated, and that you will be given the biggest possible payout for it.
The Best Pawn Shop Offers Options to Ensure You Retrieve Items Pawned With Us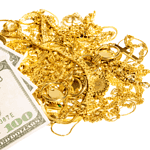 Most items of value you have the option to sell or pawn it for the cash you need.  If you choose to pawn your valuables, it obviously is something you are not willing to readily part with.  Yet, are willing to have it kept safe and secure during the loan.  We feel it is important for our customers who take out a pawn loan, be able to once again have their valuables back in their possession.  And, we will do what we can to help that happen.  For instance, if you come in and pay the loan off entirely, before the 60th day of the loan, we will deduct a redemption discount from the total amount due.
However, we know that sometimes circumstances arise that can make satisfying the loan by the 90th day impossible.  So consequently, we can work with you in this realm as well.  Just give us a call or come in and talk to us.  Because with paying the interest accrued to date, we can rewrite the pawn loan for another 90 days.  In addition, you can repeat this as many times as you may need.  Until you can eventually redeem your items of value and resume ownership.
One of the Best Attributes a Pawn Shop Can Have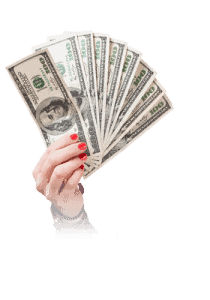 What's unique about our Mesa pawn shop is that we can make cash loans on anything and everything of value.  Even more so, it is our goal to be the pawn shop that puts the cash in your hands.  We don't believe that you should have to liquidate your life to make ends meet, but make it possible to get the temporary cash you need quickly.  No matter what the item is — electronics, jewelry, televisions, bicycles, even art, we will offer you the most cash possible!  If you have something you know has value, then reach out to us for your cash loan today.
Click on the bottom right of your screen to begin the assessment via live chat.  You can receive an estimate of how much you will receive on the item before you even arrive to our pawn shop.  Once you do arrive, just mention the conversation to our pawnbroker, so they can pick up where you left off.  This will lessen the time it takes to put that cash in your hands when you sell or pawn your valuables.
We Provide Professional and Friendly Service to Our Customers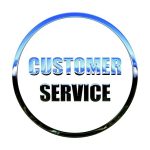 The best pawn shop should have a warm and welcome atmosphere to it as soon as you walk in the door.  Therefore, that is what Alma School Pawn provides for all of our customers.  Furthermore, our customers genuinely know that we will do whatever we can to help them get cash in their hands when they need it most. We know that is a main component of our success.  As a result, we have a base of our clientele that are repeat customers. Because they know that they can rely on us for the highest offers possible, and turning it into cold hard cash in your wallet!  So consequently, we would like to extend the invitation to you to join our growing family of loyal customers at Alma School Pawn & Gold.