Pawn Vacuums in Mesa, Arizona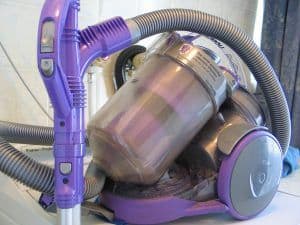 Do you need cash fast, but you can't think of any way to generate the funds you need? Banks and other conventional lenders don't do anything quickly when it comes to lending cash, so that's usually not an option. At our pawn shop store in Mesa, Arizona, we like to think of ourselves as alternative lenders helping out our friends and neighbors in the surrounding communities of Chandler, Apache Junction, Gilbert, Scottsdale, Tempe, Phoenix and even more towns and cities in the area. If you are anywhere in our service area, and you have a need to generate cash quickly, but you don't think you have any items of value laying around the house, we still may be able to help you.
What Brands Do You Accept Should I Pawn Vacuums With You?
We can accept some major brand names at our pawn shop store, such as Dyson, Kirby and the like, so they will also have value to us. For instance, you can pawn your vacuum in Mesa, Arizona at our pawn shop store, and get the maximum amount of money that it would be worth at fair market value. You can call us ahead of time to get a ballpark idea of your vacuum's actual value, but in order to make a fair and accurate assessment, we would need to have you bring your vacuum into our store, so that our in-house appraiser could examine it right in your presence. You also would not necessarily have to sell us your vacuum, but you could arrange for a pawn loan agreement with us, in which we would assume temporary ownership of the vacuum, and you would get the cash you need in a matter of minutes.
How Long Do These Loans Last?
When you pawn vacuums with us, the duration of the pawn loan agreement would be for three months initially. You would pay on that in monthly installments comprised of an interest and a principle component. If you pay those monthly installments regularly, you would again take ownership of your vacuum at the end of the agreement. If at sometime during the loan agreement you are unable to make a payment, you could defer the principle component for any month until a later date, when you are in better financial condition, and still keep the loan active by paying on just the principle.
So What Were the Brands You're Looking For Again?
We can accept many different name brand manufacturer vacuums, including Bissell, Dirt Devil, Dyson, Electrolux, Fairfax, Hoover, Kenmore, Kirby, Oreck, Shark, LG, Panasonic, and probably even more than that. Of course, if you have other items of value in your household that you would also like to pawn with us, we can set up a pawn loan agreement for those as well. We always welcome such items as electronic devices like flat screen TVs, cell phones, desktop PCs, notebooks, laptops, stereo systems, and more. If you have items which may have value, but you aren't certain about it, feel free to give us a call at our Mesa, Arizona pawn shop store, and we'll be happy to provide you with a free estimate of their value.