Diamond Buyer in Mesa, Arizona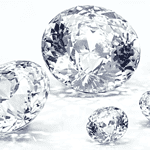 We are one of the biggest diamond buyers in Mesa, Arizona, and we buy diamonds of all sizes, grades and shapes for cash!  And when you are needing to find fast cash, Alma School Pawn & Gold can help!
With more than 30 years of experience in the business of buying and selling diamonds, we have the background to fairly evaluate your diamonds.
What Makes Alma School Pawn and Gold the Best Diamond Buyer Choice?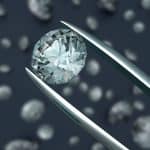 The difference between Alma School Pawn & Gold and everyone else, is our valuations.  Because we assess the precious metal and the precious stones separately.  And we have the tools to analyze and assess each in a fast and efficient manner.  For instance, we have the Adamas Diamond Tester by Presidium, to verify they are genuine.  In addition, we have a testing kit to verify the purity of the gold, platinum or silver the diamonds are set in.  Moreover, we add both assessments together to make the best cash offer possible!
We can also offer you top value for the best brand name diamonds and diamond jewelry.  Therefore, Cartier, Tiffany, etc., are more than welcome to be brought in to our store.  And don't forget their certificates of diamond grading, to increase your offer.  The point is, Alma School Pawn & Gold is ready, willing and able to hand you the most cash around in  Mesa, Arizona, as your diamond buyer.
Before you take it anywhere else, bring your diamond jewelry into our store, and let us show you why we are the leading pawn shop in the area, and why our customers keep coming back to us, long after their first visit with us.
Our Process as a Diamond Buyer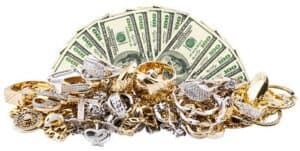 It is simple.  Our pawnbroker will examine the diamond(s), verify it is genuine, and it's grading or certificate.  After that, they will see what the current market value is of diamonds with the same carat, cut, clarity and color.
Next, a small sample will be taken with a touchstone of the precious metal.  This will not affect the aesthetic beauty of your jewelry.  But, it will let us test it to verify its purity safely.  Once that is confirmed, they will check the spot price on the market.  Finally, our associate will combine both assessments, and make a cash offer to buy your diamond jewelry.
All of our assessments are free of charge.  And you are never obliged to accept our cash offer. 
If our offer is accepted, we will need to see your ID, and for you to sign the bill of sale.  After that, we will hand you the offer accepted, in cash!  The entire process will take as little as fifteen minutes or less.
Alma School Pawn & Gold is the diamond buyer Mesa residents rely on for the best offers and friendly service!