Gift Card Buyer in Mesa, Arizona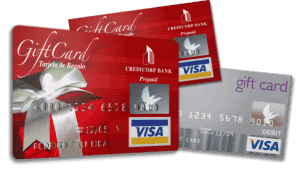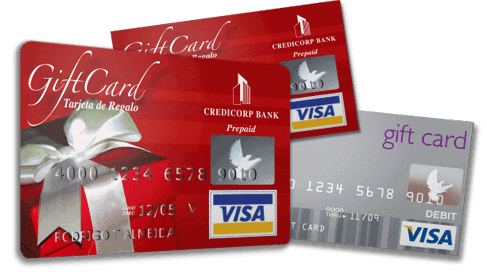 Do you have gift cards lying around the house that you never intend to use, just sitting there gathering dust? It's fairly common for relatives and friends to purchase gift cards as presents either for birthdays or holidays; probably because they don't really know what your interests and hobbies are at the time.
Gift cards are usually a way to give gifts which have more or less universal appeal. When you have no idea what appeals to someone you're buying for, a gift card is a safe bet; because it allows the recipient to then go buy a gift for him or herself, or at least to apply the face value of the gift card toward a purchase.
So That's A Great Idea, Right?
However, even gift card presents are not foolproof, because as often as not, the receiver doesn't shop in a particular store or place of business where the gift card is valid. Even generic gift cards which are not specific to a certain retailer often go unused, just because they've forgotten about. There's still a way to get value out of these gift cards however, by bringing them into our pawn shop to redeem them for some cold, hard cash.
So That's the Reason You're a Gift Card Buyer…
We buy gift cards at our Mesa, Arizona pawn shop, and if you're one of those persons who doesn't want to bother with using gift cards from half a dozen retail outlets that you don't ever visit, we can remove all the hassle for you by putting cash into your hands. As the largest gift card buyer in Mesa, Arizona, we are the number one outlet you should think of when you have some gift cards you'd like to convert into cash.
There are plenty of reasons why people need to generate cash in a hurry; to cover an unexpected financial setback,  shortfalls in the monthly budget. Even if you normally do like gift cards and enjoy using them, you're faced with the necessity of cashing them for quick money; primarily to help relieve your situation.
Are There Any Gift Cards You WON'T Take?
Less 'won't' and more 'can't' in that regard; but sadly, yes, there are certain cards we cannot take. Such cards are the major retailers of Wal-mart and Target. These two in particular (Wal-mart and Target) have proven the most difficult, so we must regretfully decline to take them. Also, the following cards are not accepted as well, as we cannot give you the full amount we are able to provide:
Toys R Us (closed business)
Apple iTunes
Starbucks
Wal-mart (as stated earlier)
Target (as stated earlier)
Lesser known gift cards sold locally, but that is case-by-case.
We simply don't want to give you false hope in getting the money you need from these cards. We apologize for the inconvenience, but still encourage you visiting us with any other remaining gift cards.
Okay, so let's Talk Brass Tax. How Much are we Looking to Get From This?
Ah, the nitty and the gritty. To be honest, per policy, most cases see to us giving up to 50% of the full value of the gift card. Outside of this will be handled on a case by case basis. We strive to serve our customers that walk through our doors, but even we have limits.
Anything I Should Know When Doing This Transaction?
While we may not be able to offer you the full face value of your gift card, you can expect to get the very top dollar possible from any pawn shop in the area. We'll be glad to purchase gift cards you have in amounts which allow us to resell the cards; realizing a small profit from them, which is necessary to cover our own costs.
If you live somewhere in Mesa, Arizona itself or one of the surrounding communities like Chandler, Apache Junction, Gilbert, Scottsdale, or Phoenix, go ahead and collect your gift cards, jump in the car, and make the drive into our Mesa, Arizona pawn shop. We promise to make it worth your while by offering you a fair cash amount for one gift card; or for a whole collection of them. Our aim is to make our customers as happy and satisfied as possible. We'll continue doing business with you on an ongoing basis, and we want to be the first pawn shop you think of when you need fast cash.