Diamond Loan in Mesa, Arizona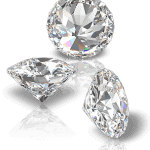 Where should you go for a diamond loan in Mesa, Arizona? The answer of course, is right here at Alma School Pawn and Gold. We don't just service the good citizens of Mesa, Arizona.   We're very happy to welcome our good neighbors from all the surrounding communities as well.
The reason you should come to us before driving to any other pawn shop in the area, is that you will always receive the highest possible payout for a diamond loan from us. And you can also expect to be given superior customer service and respect throughout the process.
We like to think of ourselves as not being so much in the pawn business, but being in the customer service business.  And for every person who walks through our doors, we go out of our way to prove that. When you bring in your valuable diamond items to our shop, we will have pawnbroker examine each piece for authenticity and value.  Then we'll be able to put the most amount of money in your hands right on the spot.
Whether you prefer to sell your diamond pieces outright, or simply want to obtain a diamond loan for immediate cash, and resume ownership after paying off the loan.
What Items are Acceptable For a Diamond Loan?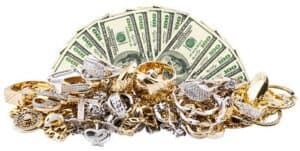 We can accept all kinds of diamond jewelry, including diamond engagement rings, diamond necklaces, diamond earrings, diamond wedding rings, diamond bracelets, and of course, loose diamonds. No matter what type of diamonds you may have, we will be happy to accept them regardless of their color, clarity, cut, or carat content.
If you decide that a diamond loan in Mesa, Arizona is the arrangement that works best for you, we will secure your diamond pieces in a high-security vault on our premises. Therefore, your valuables will be kept safe until you are prepared to resume full ownership by satisfying the loan.
How Long is The Pawn Loan Good For?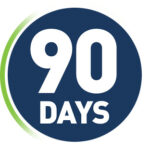 When we set up a diamond loan with you, the duration of that loan is written for 90 days.  How and when you pay off the loan by the 90th day is up to you.  You can come in and make payments throughout the contract, to make it easier to retrieve your jewelry.  Or you can choose to pay it off in one lump sum.
Want to pay it off before the 90 days is over? Awesome!  Because we do not add any fees for early payment.  But, we do reward our customers that satisfy the loan before the 60th day with a redemption discount.  This lessens the amount due, for you to retrieve your diamonds!
We also are understanding if you are having difficulties meeting the 90 day arrangement.  If that is the case, come on in and talk to us.  If need be, you can pay the interest on the loan early, and we can rewrite it for another 90 days.  Or, if that is not an option for you, you can relinquish the diamonds to the store.  This will relieve you from any further obligation to repay the loan.
Alma School Pawn & Gold is here to offer you the most cash possible when you pawn diamonds to our store!