Make a Cartier Watch Loan in Mesa, Arizona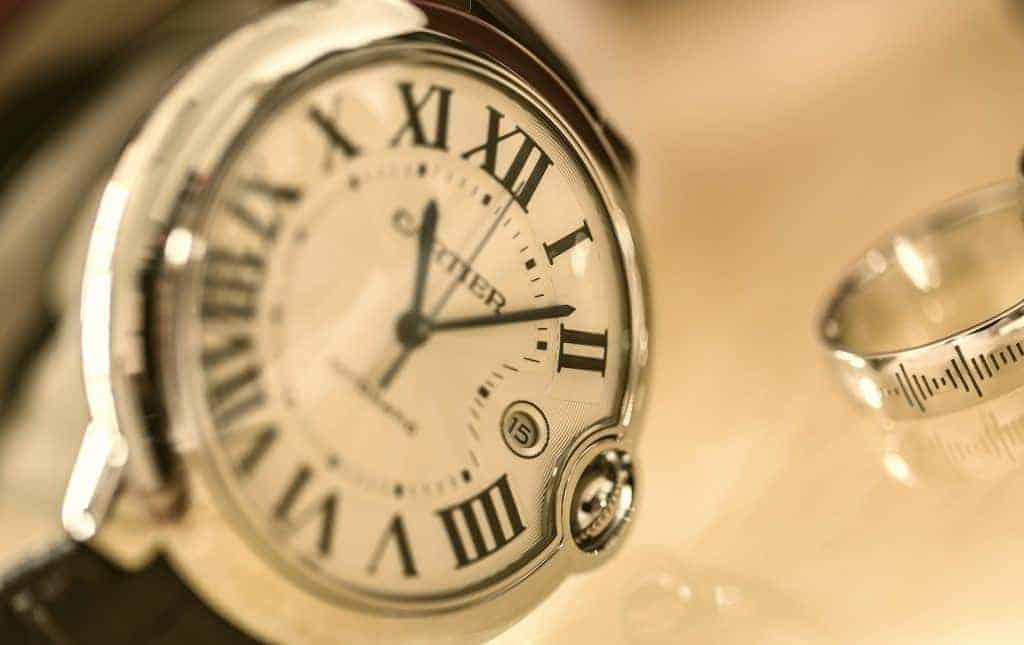 If you need to generate cash quickly and you have a fine collectible designer watch like a Cartier, we strongly encourage you to come visit us in our shop so we can quickly put that money in your hands by arranging a Cartier watch pawn loan in Mesa, Arizona. We are the premier pawn shop store in Mesa and in the entire surrounding region, welcoming customers form the nearby communities of Gilbert, Apache Junction, Chandler, Phoenix, Scottsdale, Tempe and many more. Other customers have heard of us through word-of-mouth from communities even further away, and have stopped by to take advantage of our generous payouts and our policy of hassle-free pawn loans that get you immediate cash when you most need it.
What Can Cartier Watch Owners Receive From Alma School Pawn?
If you are the owner of a fine Cartier designer watch, we would love to have you come visit us so we can either purchase the watch from you outright, or write up a pawn loan agreement with you that will get you the maximum payout of any pawn shop in the area. The French manufacturer Cartier was actually the first company to develop a wristwatch that people could conveniently wear, to tell the time of day and at the same time, to show off an exquisite piece of jewelry. The Cartier team of innovators also pioneered in designing the first rectangular face watch, when all other watch-making companies stubbornly clung to the more familiar circular face watches. Cartier has always been a designer and manufacturer of fine watches that insisted on doing things their own way, and offering the finest luxury watches on the market.
For these reasons and more, all Cartier watches have tremendous value even today, no matter which period in history they were actually manufactured in. Whether your Cartier is brand-new or somewhat used, or is a genuine vintage model, we'll be glad to have you bring it in and have it appraised by our expert jeweler for a Cartier watch loan. Even if your watch is slightly damaged, it will still have significant value that we can use as collateral for a pawn loan that we write up for you. There is one thing to take note when applying for a Cartier watch loan: Please remember, when you bring in your designer Cartier watch that you should also bring along the original box and invoice from the purchase, as well as any documentation pertaining to its authenticity, because all those things will save us time and effort in determining that your watch is genuine.
What If I Want the Watch Back?
If you don't wish to relinquish permanent ownership of your Cartier watch, we can draw up an agreement whereby you would make monthly payments of interest and principle, and at the end of the agreement period, you would resume ownership, assuming that you made all payments on time and have completely paid off your outstanding balance. If you have any other type of designer watch in your possession other than a Cartier, by all means bring it into us for appraisal, and we will do our best to give you the maximum payment possible, based on the current market value of your collectible watch.