Estate Jewelry Buyer in Mesa, Arizona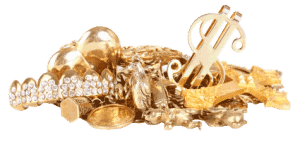 If you're not familiar with what estate jewelry is, here is a brief synopsis; it's commonly considered to be those items of jewelry made in previous eras; owned someone else first.  Sometimes these are heirlooms handed down in a family, and others acquire it from buying it at an estate sale. And we here at Alma School Pawn & Gold Estate Jewelry Buyer Mesa residents rely on for the most cash and fast!
As your estate jewelry buyer, we buy watches, gemstones, diamonds, gold, silver, and platinum jewelry.  Our store is well equipped to assess your jewelry quickly, and turn it into cash in your hands!
Assessing Jewelry at Our Pawn Shop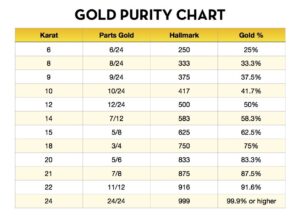 It's very simple and accessible. Our pawnbrokers at Alma School Pawn & Gold have the experienced and have the tools needed to provide an accurate assessment, free of charge on any and all jewelry you bring in to the store.
It begins with examining the jewelry piece, and locating the hallmark stamp.  Because this marking lets us know the fineness of the precious metal used to craft the jewelry.  Then, using a touchstone, we will be able to retrieve sample flakes to test, yet not affect your jewelry's appeal.  Once we confirm whether the gold is 14k or higher, your jewelry will be weighed.  Followed by checking the current market's spot price of the gold.  As a result, they will calculate a cash offer and present it to you.
Diamond Settings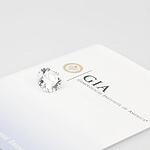 If your estate jewelry has a diamond setting, our pawnbroker will verify it is a genuine diamond, with our Adamas Presidium Diamond and Moissanite tester.  After that, they will look at the diamond's color, cut, clarity and carat.  Furthermore, they will refer to the current fair market value of a diamond in the same category, add both assessments together, and make a cash offer.
Is it Possible I Could Get MORE For My Jewelry?
Well, yes there is.  We highly encourage bringing in any certifications you might have for the diamond and/or jewelry piece.  Whether it's from a certified jewelry appraiser or the actual receipt when you bought it.  In addition, you can also increase your cash offer if you bring the original box it came in, to your estate jewelry buyer.
Completing the Sale of Your Estate Jewelry
As your estate jewelry buyer and Mesa, Arizona pawn shop, we will need to see your valid and current ID, and your signature to complete the sale.  Once that is said and done, we count out your cash offer and hand it directly to you.  Most importantly, the entire process takes as little as 10 minutes or less.