Cash Diamond Jewelry Pawn Loans in Mesa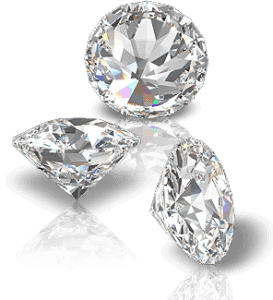 Sometimes the only option available to you for getting out of a financial jam is to get a loan which will provide you with the cash you need during your financial shortfall. But traditional lenders like banks and credit unions generally take a considerable amount of time processing paperwork and reviewing your application, so if your financial need is urgent, that's probably not a realistic option for you. When you need cash fast, one of the best things you can do is to pawn your diamond jewelry in Mesa, Arizona at our pawn shop store, because that's where you can expect to get the highest possible payout of any pawn shop in the entire area. Even in all the surrounding cities like Gilbert, Chandler, Tempe, or Apache Junction, you won't find a higher payout for your valuable diamond jewelry than you will right here at our store.
In addition to that, you can expect to receive the best customer service of any pawn shop store in the surrounding region, because we make it our aim to establish long-term relationships with our customers, so we can both benefit. We can set up pawn loan agreements with you for all of your valuable diamond assets including diamond earrings, diamond wedding rings, diamond engagement rings, diamond bracelets, and even loose diamonds. Regardless of the color, clarity, cut, or karat value of your diamonds, we guarantee that we will provide the maximum payout possible for each and every piece you bring us. If you are in need of a higher amount of cash, we can also accept other jewelry pieces you may have around your household, including an entire collection of estate jewelry, if you happen to possess such a collection.
Repaying Jewelry Loans is Easy and Cheap
We are also always looking for other valuable gemstone jewelry such as sapphires, pearls, opals, rubies, jade, and of course, precious metals like gold, silver, and platinum. Whether your collection of valuables is assessed at $100 or $100,000, we can provide you with the best payout of any pawn shop store in the area. Once you bring in your collection to have it evaluated by our in-house jewelry expert, we will thoroughly weigh and examine every piece in the collection in your presence, so that you may be confident of receiving the fairest and most accurate appraisal.
Then a pawn loan agreement can be drawn up covering 90 days, and you'd be responsible for re-paying that amount in monthly installments, until the entire amount of the pawn loan has been paid off. At that time, you would resume ownership of your valuable diamond jewelry collection, and you would become a valued customer to us, eligible to take out future pawn loans at any time. We can also accept a range of other items having universal value, such as desktop PCs, iPads, notebooks, laptops, cell phones, smart watches, video gaming systems, home theater equipment, and many other objects of value that you may have in your household.