Bad Credit Cash Loans from Alma School Pawn and Gold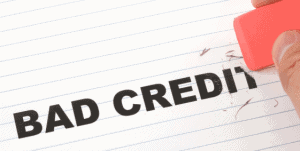 As the saying goes, bad things sometimes happen to good people, and when those things start to pile up in a particular stretch of bad luck, it's pretty easy to find yourself in a financial hole that can be difficult to dig yourself out of. At some point or other in our lives, this same scenario has probably happened to most of us, and we really appreciated it when some good-hearted soul extended their hand to us and offered the help we needed to get back on our feet.
We recognize this as a simple fact of life, and we realize that it can literally happen to anyone, so we try to be the Good Samaritan who extends the helping hand to people, who find themselves in this exact scenario. As the best pawn shop store in the region, we offer bad credit loans in Mesa, Arizona to people who have had just this run of bad luck, and who are finding it difficult to get going again. Sometimes all it takes is a little bit of cash to get you past a bad time, and to reestablish some semblance of regular cash flow that will put your life on an even keel again.
The Beauty of Pawn Loans
If any of this sounds like the situation you find yourself in, we encourage you to come see us at our pawn shop in Mesa, Arizona, even if you have no credit or bad credit. If you have items of value that can be used as collateral, we can probably work something out with you to get cash in your hands quickly, so you can survive whatever financial crisis has been troubling you. All that we require is that you are the legal owner of any items which you offer for sale to us, or for which you would like to pawn and resume ownership at the end of the repayment period.  The way that this works is you put an item up as good faith of your repayment.  It allows us to loan aggressively despite your credit situation because we store your item until you come and pick it up, and in the case of nonpayment we can sell the item to pay off the pawn loan.  This means you can get hundreds of dollars in mere minutes based solely on the value of your item and we can ignore typical cash loan limiting factors.  Electronics, jewelry, gold, silver, if you're in Mesa we can get you a bad credit cash loan on your items.
Reclaiming Your Pawned Items
Repayment of the loan is perhaps the easiest part of the bad credit loan process.  Mandated by state law, each pawn loan is written out for a term of ninety days.  You can get your item back at any point throughout this term without any sort of prepayment penalty by just paying the accrued interest of that term, or wait until the end.  Come the end of the 90 day term your interest and principal balance are due and paying these gets you your item back.  Should you still need more time to catch up on finances, you can simply pay the interest and Alma School Pawn and Gold will gladly extend the term of your pawn loan for another 90 days and all you have to do is pay the accrued interest.  We're not in the business of repossessing your items, but in the business of helping the citizens of Mesa out of poor financial situations.
We realize that circumstances may arise which interfere with your regular loan repayment each month, so you can keep your loan in good standing simply by continuing to pay the interest on that loan. When you have sufficient cash on hand to pay down on the principle as well, that will be to your advantage so you can reduce the outstanding balance steadily, and your work your way toward zero. We try to be as accommodating and as flexible as possible to all our customers, and for those of you who have no credit or bad credit, we will do our very best to find a way to reach out that helping hand you need.